MACHINE SHOP IN SAN DIEGO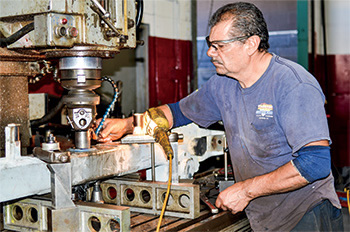 Our Machine Shop in San Diego has over 100 years of combined
experience and together we find solutions for our
customer's needs.
We have the capability to provide outside machining
services. We can open and work off of your CAD files.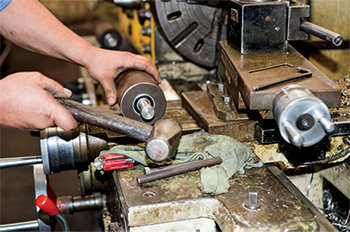 Pump Repair:
We have the capability to repair vertical turbine or split
gas pumps. We can repair the pump shafts, case rings,
wear rings and in some cases, repair impellers.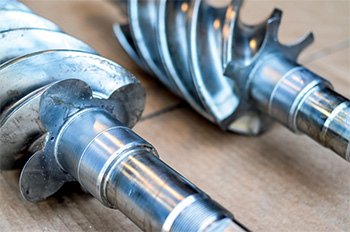 Hydraulic:
We can repair or manufacture Ram Shafts
and Cylinders to your specifications.
Metal Disintegrator:
Broken tap, drill, bolt or ez-out? No Problem!
With our electro arc-metal disintegrator, we
have the capability to remove just about
anything from your part.

At Carlson and Beauloye, we are known as the place to go for hard chrome plating. We specialize
in refurbishing parts such as hydraulic ram shafts, pump shafts, bearing housings, etc.
We are a military approved ISO 9001:2008 compliant company.
Also, we can apply a flash chrome on parts .0005 to .001 in thickness.

Our grinding department has the capability to handle most requests.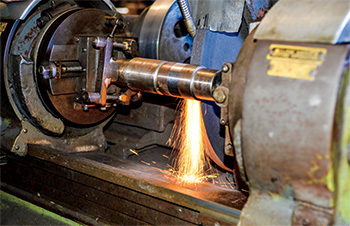 We have a lage variety of grinders including;
Long Cylindrical: To grind pump shafts, hydraulic shafts and crank shafts.
Informal Grinder: Capable of grinding pump, seal and bearing housings.
Blanchard Grinding: Gives us a way to resurface large, flat steel plates.
Largest capacity allowed is 39" in diameter.