OUR MACHINE SHOP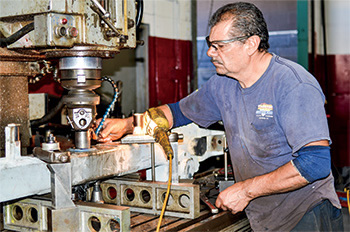 The Machine Shop has over 100 years of combined
experience and together we find solutions for our
customer's needs.
We have the capability to provide outside machining
services. We can open and work off of your CAD files.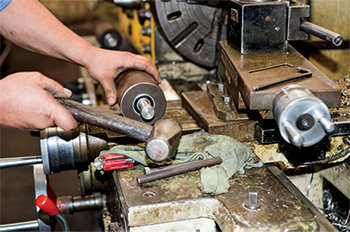 Contact Us Today for your Machine Shop Project.

We are located at 2143 Newton Avenue, San Diego, California 92113

Phone: (619) 234-2256
Toll Free: (866) 926-1350
to call us from Mexico, please call 001-619-234-2256



At Carlson and Beauloye, we are known as the place to go for hard chrome. We specialize
in refurbishing parts such as hydraulic ram shafts, pump shafts, bearing housings, etc.
We are a military approved ISO 9001:2008 compliant company.
Also, we can apply a flash chrome on parts .0005 to .001 in thickness.